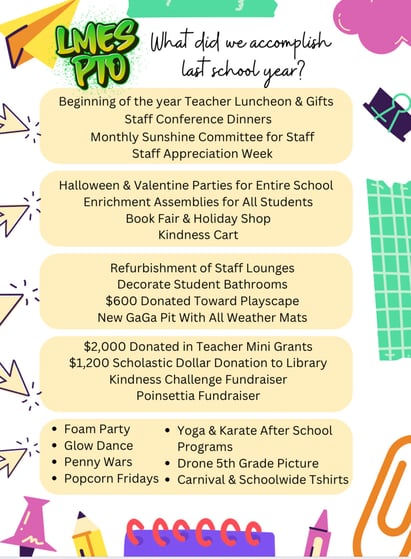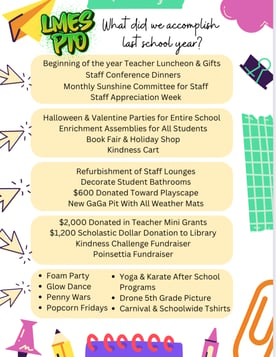 What did the LMES PTO accomplish last year
Do you know what all the PTO accomplished last school year (2022-2023)? Check out the flyer and below!
Assemblies for all students

Foam Party

Glow Dance Party

Popcorn Fridays

Beginning of the year Teacher Luncheon and Gifts

$1,200 Scholastic Dollars to the Library

$2,000 to Teacher Mini Grants

Decorated School bathrooms

and so much more!
Join the LMES PTO now to be a part of all we accomplish this year!